Effective • Efficient • Attentive
Securities cases, business disputes, and white-collar matters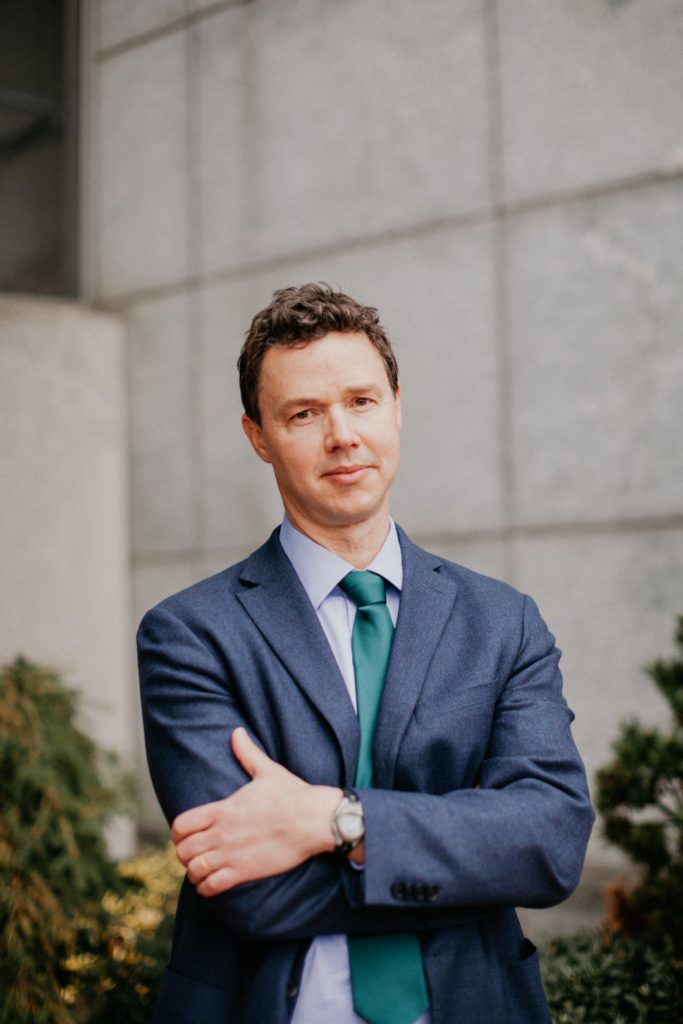 About Scott Mullins
Scott helps clients through difficult situations. Frequently, the issue may involve securities violations, investment fraud, business or partnership disputes, or white-collar criminal investigations. He also routinely advises clients in complex industries such as securities, healthcare, and clients in internal investigations.
Scott has tried cases to both juries and judges, and he has argued successful motions in both state and federal courts. He has represented clients in civil matters involving securities fraud, bad investment advice, shareholder and partnership disputes, breach of contract, insurance disputes, business torts, and breach of fiduciary duty claims. He also routinely represents clients in federal criminal and regulatory investigations related to financial offenses before the SEC, FINRA and the Division of Financial Regulation.
Scott previously was a partner at McGaughey Erickson, a boutique securities and business litigation firm in Portland, and before that was senior counsel at a commercial litigation firm. He has also prosecuted financial criminal cases for the State of New Mexico and as a Special Assistant United States Attorney for the District of Oregon.
He spent nearly five years as an associate at Hilder & Associates P.C., a nationally known white-collar criminal defense firm in Houston, Texas and co-counseled on some of the largest, complex cases in the country. Scott is a former Regional Co-Chair of the ABA White Collar Crime Section. Scott is currently a member of the Criminal Justice Act Panel for the District of Oregon.
bar memberships
bar memberships
Oregon
Washington
Texas (in-active)
US District Court – Oregon
Multnomah County Bar Association
Federal Bar Association
Gus J. Solomon Inns of Court
Scott is a relentless, caring, and passionate advocate for his clients interests, whether in litigation, trial, or mediation.
Representative cases
Represented a group of investors in a lawsuit against various professionals for securities violations under ORS 59.115(3), which settled favorably.
Represented an Oregon investor in multiple matters related to investment losses, resulting in the recovery of over $3.5 million.
Represented a partner of a private equity fund in an internal investigation, and negotiated a severance arrangement, which was valued over $4 million.
Represented a large non-profit corporation for potential violations of the Oregon insurance laws. Investigation was closed.
Represented with Philip Hilder a senior BP engineer in various federal investigations related to the Deep Water Horizon Explosion and Loss of Life. Client was not criminally prosecuted.
Represented a physician for alleged violations of the anti-kickback statute, and argued motion to dismiss based entrapment by estoppel days before the federal criminal trial. The government dismissed the case.
Represented manager of an unregistered broker-dealer in an SEC investigation. Charges were not filed.
Represented various clients in parallel SEC and DOJ matters related to FCPA violations or insider trading.
Led investigation and successful prosecution of a major Santa Fe, NM developer for embezzlement of investor funds and fraud.
Represented broker-dealer in federal court for breach of a selling agreement.
Represented former CEO of Aequitas Capital Management in the largest fraud case in Oregon history, culminating in a six week jury trial in federal court
Represented a large family trust in a $3 million convertible debt offering that went awry, and secured substantial recovery in mediation under the company's D&O policy
Contact us

We look forward to talking with you. However, neither your receipt of information from this website, nor your use of this website to contact Scott L. Mullins creates an attorney-client relationship between you and the Firm.